American costume company Disguise has renewed and extended its licensing agreement with Hasbro for a further three years.
In addition to possessing the costume rights to the entire Hasbro portfolio for North America, Disguise's Hasbro rights now include Europe as well as other regions.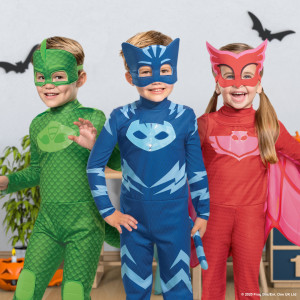 The agreement will see Disguise design, market, manufacture and distribute Halloween costumes and costume accessories for an additional three years (commencing in 2021). The Hasbro portfolio includes powerhouse kids brands such as Transformers, Power Rangers, My Little Pony, G.I. Joe, Hasbro Gaming and others.
Popular eOne preschool properties Peppa Pig and Ricky Zoom will also be available from Disguise from next year. These costumes are expected to be a major hit for Halloween 2021 as the successful franchises continue to grow their consumer product range.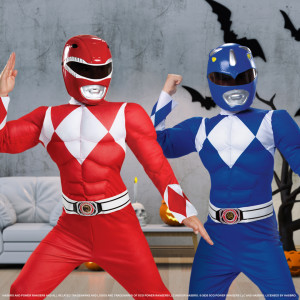 "We are thrilled to secure such a meaningful partnership with Hasbro with rights to their entire portfolio of brands and also with our first-ever global expansion," said Tara Hefter, evp and gm of Disguise. "Building on the success of our line of PJ Masks costumes, we will bring fun and innovation to Peppa Pig and the first Ricky Zoom costumes to hit the market."
She continued: "Disguise is proud of our long-standing collaboration with Hasbro. This also marks us as being the only Power Rangers Halloween costume licensee since inception. We look forward to our growing relationship with Hasbro and to bring these incredible characters to life year-after-year."
Disguise's Hasbro line of Halloween costumes and accessories is expected to be available at retail in autumn 2021.